A Lakefront Retreat Right at Home
Watch the sunset. Launch kayaks. Dig your toes into the sand.
Owning beachfront property offers endless possibilities for relaxation and recreation. Whether you enjoy unlimited private access to Lake Michigan or one of the many spectacular inland lakes in Illinois, your shoreline is where you go to find solace, recharge, and build traditions. Make the most of your property's greatest asset by having The Beach Comber professionally clean and groom your beach all season long.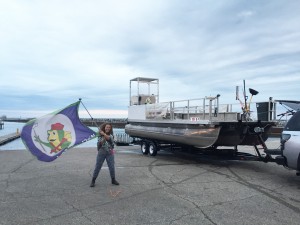 Many services will only rake your beach until it only looks clean on the surface. The Beach Comber digs deep, removing more of the rocks and debris, leaving you with a clean, beautiful sand. Our Stay Beautiful Program not only includes an extensive initial beach clean up in the spring, but provides customized seasonal and holiday maintenance packages. Once you've selected your beach cleaning schedule, you won't worry about anything. The Beach Comber's equipment arrives and departs lakeside, eliminating disruption to the lakebed, your property — and you. And while our unique, no hassle service instantly improves the look and feel of your beach, our techniques are also fine tuned to preserve the quality of your shoreline and surrounding landscape over the long term. Read our other articles to learn more about these advantages.
A quick analysis of your shoreline, bluff, and ravine can reveal ways to vastly improve your natural landscape and help build defenses against erosion and mitigate damage caused by pounding waves. Allowing The Beach Comber to evaluate your shoreline will help you develop a plan to beautify and protect your beachfront property.
The Beach Comber offers many services and solutions for all your beach needs, including:
Dune grass removal and planting
Ravine cleanup and stabilization
Beach expansion and reconfiguration
Kayak and boat storage and reconfiguration
Exterior water flow management and drainage
Bluff clearing and cleaning
Post-storm cleaning
Thorough beach grooming
Deck and stair construction
The Beach Comber proudly serves many communities, including Highland Park, Lake Bluff, Lake Forest, Winnetka, Wilmette, Glencoe and Kenilworth.
Find out how The Beach Comber can help you protect, enhance, and beautify your shoreline today. Contact us today.